India Manufacturing Show 2012
27th Sep - 30th Sep, 2012
Place: Bangalore
Name of the organiser : IMS Foundation & Reliance Broadcast Network Ltd.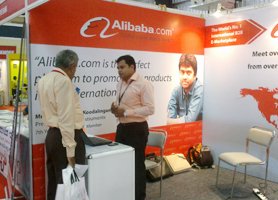 Show Overview
India Manufacturing Show 2012 is India's Premier Industrial Exhibition for MSME and Heavy industries and is the single largest collaborative platform of Indian and International Manufacturing, Engineering and other ancillary industries from the Micro, Small & Medium Scale Industries, Large Industries and Public Sector Undertakings.
General Information
The objective was to promote Micro, Small & Medium Enterprises and to provide a platform for them to interact with Large Public Sector Industries / Private Sector Industries / Industrialists / Business leaders / Customers from India and abroad for an overall development of Industrial sector in India.
The focus sectors were:
Aerospace Engineering
Automotive technology
Industrial Engineering
Energy & Environment
Metallurgy & Mining Engineering
Automation & Robotics
Electronics & Assembly
Infrastructure
Trade Show Visitors' Profile:
India Manufacturing Show brought together key decision makers including entrepreneurs, technocrats, CEOs, Managing Directors, aerospace, civil, mechanical and software engineers, architects, policy makers, global diplomats and representatives of the state and central government at a common platform for national and international firms.
Alibaba.com Booth Activities
Alibaba.com team used this platform to give presentation on Features & Benefits of Alibaba.com Memberships
*Please note that the verified Membership is subjected to the fulfilment of terms and conditions of Alibaba.com by the applicant
Gallery